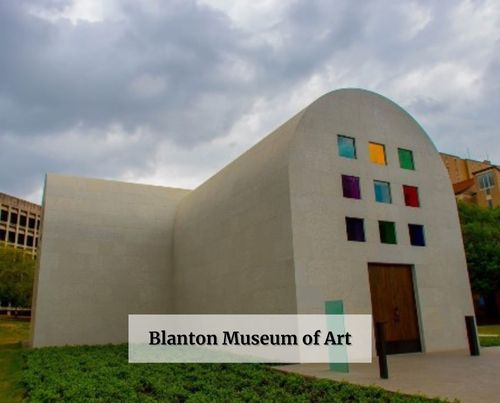 Located in the heart of the University of Texas at Austin, the Blanton Museum of Art stands as a testament to the power and beauty of human creativity. With its extensive collection of over 21,000 works ranging from ancient artifacts to contemporary masterpieces, this renowned museum has become a cultural beacon for art lovers and enthusiasts alike. From its striking architecture to its world-class exhibitions, the Blanton Museum of Art is a must-see destination for anyone visiting Austin, TX.
Whether you're an art historian or a casual admirer, the Blanton offers something for everyone. With galleries dedicated to European paintings, Latin American art, contemporary photography, and much more, visitors can explore a diverse array of artistic traditions and movements. The museum's permanent collection includes works by some of the most celebrated artists in history, such as Rembrandt, Rubens, and Picasso, as well as emerging artists from around the world.
A Visual Immersion: Explore the Blanton Museum of Art
Exploring the Blanton Museum of Art in Austin, TX, is a visual immersion like no other. From its stunning architecture to its diverse collection of artworks from around the world, there's something for everyone at this museum. As you enter, it's easy to be overwhelmed by the sheer variety and beauty of what awaits you. The artwork ranges from classic European pieces to modern American works – all housed within a building that was designed with art-viewing in mind.
The galleries are organized into thematic collections, which make discovering new works both enjoyable and educational. You can explore ancient cultures through artifacts such as pottery and sculptures or admire more contemporary pieces like photographs and installations. Special exhibitions often offer unique experiences not found elsewhere; these rotating displays highlight the history of art across different eras and styles while also introducing visitors to lesser-known artists whose work deserves greater attention.
At the Blanton Museum of Art, each visit offers something unexpected: whether it's an inspiring piece that speaks directly to your soul or a chance encounter with someone who shares your passion for creativity–the possibilities are endless.
The Unique Collection: Discovering Rare and Unusual Artworks from Around the World
A visit to the Blanton Museum of Art is an experience like no other. The museum boasts a unique collection of rare and unusual artworks from around the world. From paintings to sculptures, artifacts to installations, you can explore a wide array of pieces that have been gathered from different time periods and cultures.
The Blanton's collection features work by some of the most renowned artists in history. These masterpieces are complemented by lesser-known works that often provide surprising insight into various artistic traditions throughout history. As you take in these incredible pieces, you can discover your own personal connections with each artwork through its narrative or symbolism.
What makes this collection truly special is how it seamlessly combines classic works with modern interpretations for an unforgettable visual journey. With every step through the galleries, you will find something new and inspiring—from classic oil paintings to immersive multimedia exhibits—that will spark creativity and help them develop a deeper appreciation for art from all corners of the globe.
Journey: Enjoying Interactive Exhibits and Events at the Blanton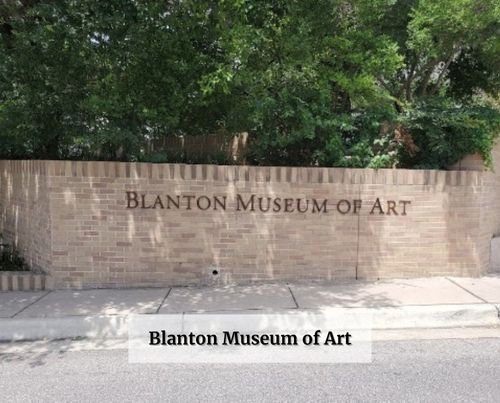 The Blanton Museum of Art is an experience like no other. Located on the University of Texas campus, this museum offers a variety of interactive exhibits and events for visitors to enjoy. From special exhibitions that explore different aspects of art history to educational programs designed for all ages and skill levels, the Blanton provides something unique for everyone who visits.
For those looking to explore further, the museum also has a range of permanent collections that feature works from various eras and cultures around the world. This includes paintings, sculptures, photographs, prints, textiles, and more – each one offering its own insight into your shared cultural heritage. There are plenty of activities available such as lectures by renowned artists or workshops focusing on specific techniques or mediums.
The Blanton Museum of Art is a must-visit destination for art lovers and anyone who appreciates the cultural and historical significance of art. From ancient sculptures to contemporary paintings and everything in between, the Blanton Museum of Art is a true treasure trove of art, history, and culture that should not be missed.
With so much to see and do at the Blanton Museum of Art in Austin, TX, it's easy to understand why it remains one of the most popular attractions in town – both locals and tourists alike come here time after time to be inspired by its offerings. Whether you're interested in learning about art history or just want some quality time with friends and family exploring new ideas together – this is definitely worth checking out.
Blanton Museum of Art-Related Information
• Address: 200 E Martin Luther King Jr Blvd, Austin, TX 78712, United States
• Phone: +15124715482
• Website: blantonmuseum.org
• Business Hours: Monday and Tuesday (Closed); Wednesday to Saturday (10 AM–5 PM)