The Big Walnut Creek Nature Preserve in Austin, TX, is a hidden gem that offers a tranquil escape from bustling city life. This preserve is a perfect destination for nature enthusiasts and outdoor adventurers alike. Located in the eastern area of Austin, this preserve boasts of hiking trails, birdwatching opportunities, and plenty of wildlife to observe.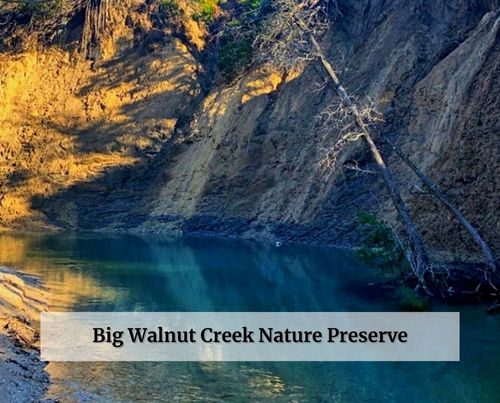 The Big Walnut Creek Nature Preserve is home to several species of birds, mammals, and reptiles, including the red-tailed hawk, eastern cottontail, Texas spiny lizard, and many more. Visitors can explore the creek that runs through the preserve, which is an ideal spot for fishing or a refreshing swim during Texas's scorching summers. Aside from its natural beauty, this preserve also serves as an outdoor classroom for students of all ages, providing educational programs and activities throughout the year.
Explore the Beauty and Mystery of Big Walnut Creek Nature Preserve
As one of the best-kept secrets in Austin, Big Walnut Creek Nature Preserve is a must-visit for anyone looking to get away from it all. This stunning reserve offers incredible biodiversity and wildlife viewing opportunities that can't be found anywhere else. With its lush wetlands, meandering creeks, expansive fields, and towering trees, the preserve is truly something special.
Whether you're an avid birder or just want to take in the beauty of nature at its finest, this hidden gem has something for everyone. From guided tours led by knowledgeable park rangers to more solitary hikes through winding trails – there are plenty of ways to explore the area's diverse flora and fauna while getting some much-needed fresh air. Plus, you'll find educational showcases nearby dedicated to teaching visitors about everything from local history to native plants and animals. 
When it comes time for a break from your explorations, why not have a picnic or relax with a good book? You could even spend some time fishing along Big Walnut Creek if you'd like. Whatever activity strikes your fancy during your visit here will surely provide lasting memories for years down the road. And as an added bonus: no matter how long or short your stay may be – navigating around this sprawling landscape couldn't be easier.
How To Find Your Way Around the Reserve
Exploring Big Walnut Creek Nature Preserve can be a thrilling experience. From the moment you set foot on the grounds, there's an undeniable feeling of being one with nature. But before you can enjoy all that this incredible reserve has to offer, it's important to know how to find your way around.
To start off, familiarize yourself with the map of the preserve and plan out which areas you would like to explore first. This will help make sure your exploration is efficient and enjoyable without getting lost or missing out on anything special along the way. Take note of any warning signs posted in certain areas and follow them closely – they are there for your safety.
Investing in a guidebook or map that provides more detailed information about specific points of interest within Big Walnut Creek Nature Preserve, such as trails, wildlife viewing areas, and other attractions that may not be readily visible when walking through the park. These resources will also help keep track of where you've been so far during your visit, so you don't miss out on seeing something truly spectacular.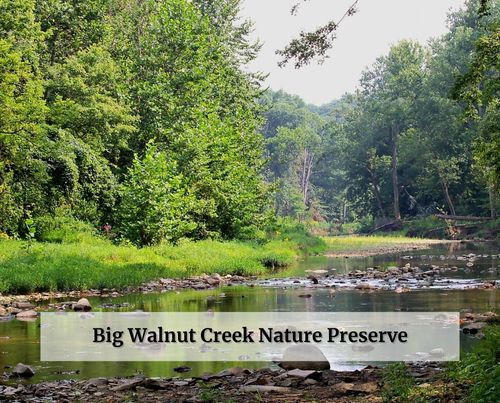 Unforgettable Experiences at Big Walnut Creek Nature Preserve
Visiting Big Walnut Creek Nature Preserve is an unforgettable experience. Nestled among the rolling hills of Central Texas, this stunning preserve offers a variety of activities and breathtaking scenery. From bird-watching to hiking and biking, there's something for everyone at Big Walnut Creek Nature Preserve.
The nature preserve has several trails that wind through its acres of land. You'll find lots of wildlife along these paths, including deer, wild turkeys, armadillos, and many species of birds. And if you're lucky enough to spot one of the resident bald eagles or red-tailed hawks soaring overhead, it will be a sight you won't soon forget.
If you're looking for a peaceful place to relax and enjoy nature, then look no further than Big Walnut Creek Nature Preserve. With its serene setting and abundance of outdoor activities, it's sure to provide an enjoyable day out for all ages. So, make sure you bring your camera so you can capture all the beauty around you – because once you experience Big Walnut Creek Nature Preserve, it's guaranteed to stay with you forever.
The Big Walnut Creek Nature Preserve offers visitors a chance to immerse themselves in a natural oasis within the bustling city. With its diverse flora and fauna, scenic trails, and peaceful waterways, this preserve is a must-visit for nature enthusiasts and those looking for a break from the urban hustle and bustle. Whether you're seeking solitude or an outdoor adventure, you'll find it all at Big Walnut Creek Nature Preserve.
Big Walnut Creek Nature Preserve-Related Information
• Address: 9221 US-290, Austin, TX 78736, United States
• Phone: +15129749452
• Website: www.austintexas.gov
• Business Hours: Monday to Sunday (5 AM–10 PM)